Home
Contact Us
Telephone: +44 (0) 7984 426542 E-mail: design@p1technology.com
Concept Generation
P1 Technology were approached by Hallam Innovations to develop a range of concepts for innovative gardening products. The client specified that P1 focussed on four areas of design - hanging basket brackets, planters, raised beds and accessories. The project was initially focussed on coming up with a broad range of sketched concepts.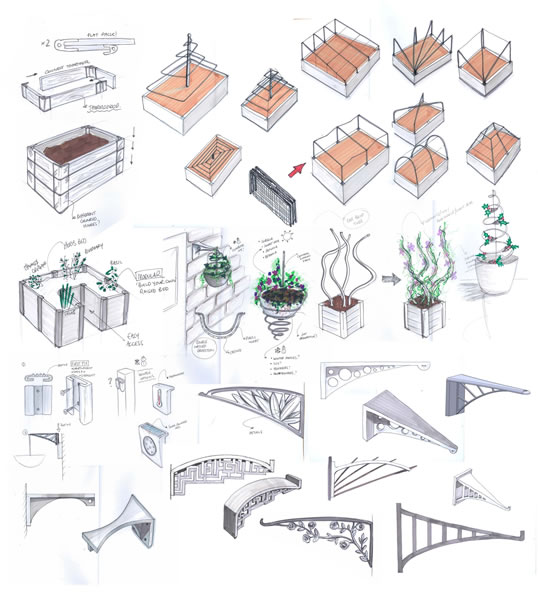 Following this areas of interest where developed and produce in 3D CAD. The images were used in a focus group presentation targetted at a brought range of gardening clientel. Comments were generally positive and encouraging and the project is currently at development stage with the most appropriate concept.
If you would like any more information on concept generation and what we can do for you please do not hesitate to contact us on 0114 288 4422 or email design@p1technology.com.
© 2022 - P1 Technology. Registered Number: 05022001 | Privacy Policy | Terms and conditions | Disclaimer


Web Design by
Order a 3D Print